General information about Yoga
Yoga is movement linked to breath which calms the mind. It isn't just an exercise that shapes the body but has many holistic benefits that Western Medicine is slowly beginning to prove with research. A good yoga class should strengthen and stretch all the muscles in your body in a series of poses that mimic natural movements that we in our modern life neglect. Yoga feeds your body what it needs to heal itself which then in turn heals the mind. Most exercise regimes neglect the most important factor in our life - the breath. Yoga teaches you how to breathe. More oxygen relaxes and uplifts your mind, as well as giving you obvious health benefits. Yoga teaches you to listen to your body and appreciate the wonderful things it can do, making you a happier, healthier person.
Yoga Levels
Unlike Martial Arts or Tai Chi, there aren't strict levels in Yoga. With more than 200 poses in yoga, your (initial) ability to do them has more to do with your individual body and your limitations than experience. In most yoga studios, the yoga classes are either 'open to all levels' or 'some experience advised'. My classes are 'open to all levels' : This means that beginners are welcome as well as the more experienced student. A beginner class can be useful for new students to get more detailed instruction to the poses, get used to the funny names and be advised about the common dangers but after even one class most of the common poses will be easy to remember. This isn't to say there aren't poses that are more challenging or that the poses don't build on each other (for example increasing back bends). However, for some people, depending on their joints, some 'advanced' poses are 'easy' (for example sitting in Lotus pose) whereas some of the 'simple' poses that are in the Sun Salutation are still difficult even after years of practice, for example the Cobra pose. In my class I always give options to the students to decide what is comfortable for them and stop, or continue to challenge themselves by going deeper into the pose. Experience does help a student be in-tune with their body and decide safely what challenges they can take. Getting to know your own body and learning what feels good to you starts in your first class and will take you on your yoga path, a continuum that is completely your own, not dictated by any rigid 'levels'.
Some confusing terms in Yoga:
Hatha
Hatha is the general name for the 'asanas' or poses of yoga, which is controlling the body through slow movements, as opposed to 'pranayama' yoga which is controlling the breath or 'raja' yoga which is controlling the mind.
Sun Salutations
A sun salutation is a very old series of poses that follow a certain sequence. Almost every yoga class has some variation of this, usually at the beginning of the class for a warm up. There are many modifications that can be done to adjust to your body's needs.
The poses are as follows:
Mountain
Forward Fold
Lunge (or jump)
Plank
Cobra (or Up-Dog)
Down-Dog
Lunge (or jump)
Forward Fold
Mountain
Vinyasa
Vinyasa yoga is a kind of yoga that the breath and movement are linked through a series of flowing movements. Doing a 'vinyasa' usually means a sun salutation between poses to keep the heat going in the body.
Ashtanga
Ashtanga yoga is a kind of 'vinyasa' yoga that is a series of poses that build on each other. This can become physically demanding and athletic depending on the teacher and speed that it is led.
Modern forms of yoga
Pilates: a strengthening and stretching exercise that works with the body and breath in similar ways to yoga. Most poses in Pilates have there roots in yoga but it is in the repetition of the movements (or 'reps') that it diverges. For example 'Boat pose' in yoga and 'Pilates 100' are the same pose but in Pilates the hands are pumped for more action. This has created many spin-offs of pilates/yoga trademarks, for example Piyo and Yogalates.
Flow yoga: a kind of Vinyasa yoga where movement and breath are linked in creative sequencing.
Power Yoga: a face paced and athletic yoga using some sequencing from a traditional Ashtanga class.
Iyengar: one of the original forms of yoga that was introduced to the US (here in Ann Arbor in 1973!) It is based on a strict understanding of alignment which can be achieved with straps, blocks and other props.
Anusara: John Friend's own style modifying Iyengar to a kinder, softer version.
Bikram: Hot yoga (105 degrees) in a series of strict postures that never change, not flowing but separate postures to increase flexibility.
Baptist: power vinyasa that is very athletic.
Yin Yoga: a very slow yoga that the poses are held for a about 3-5minutes to allow the body to really open up to a pose. This is wonderful for stretching and calming.
Gentle Yoga: Less is more in this class. Slower paced with poses chosen for their accessibility rather than for physical challenge.
For full sequences click on the below links: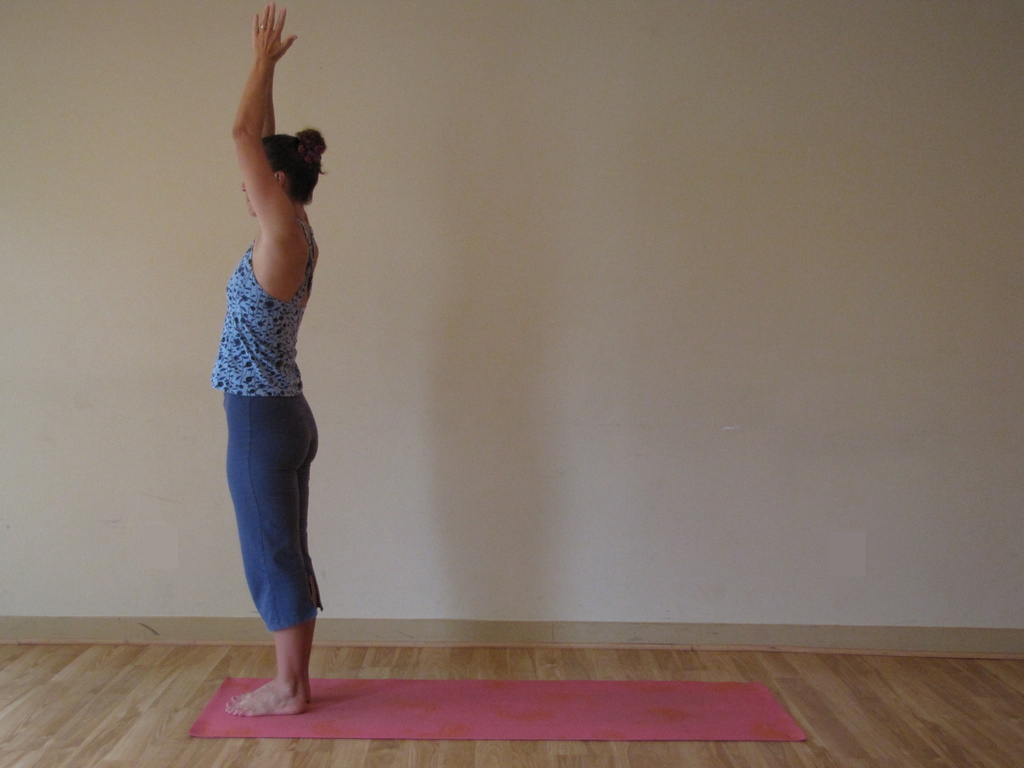 Mountain pose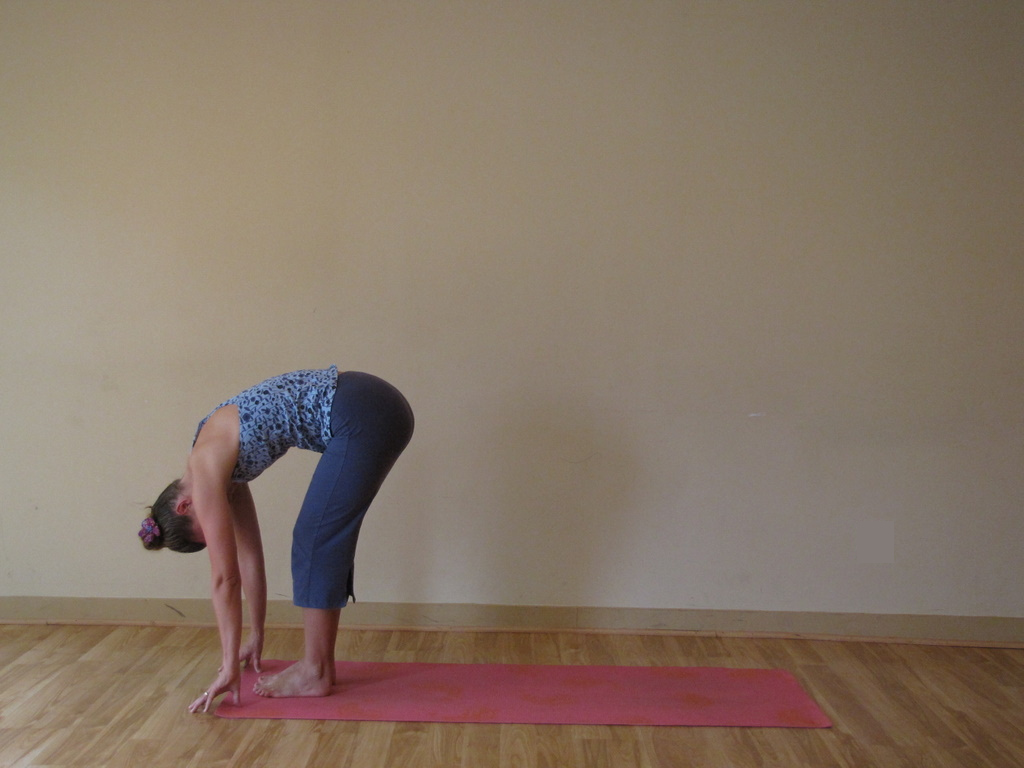 Forward fold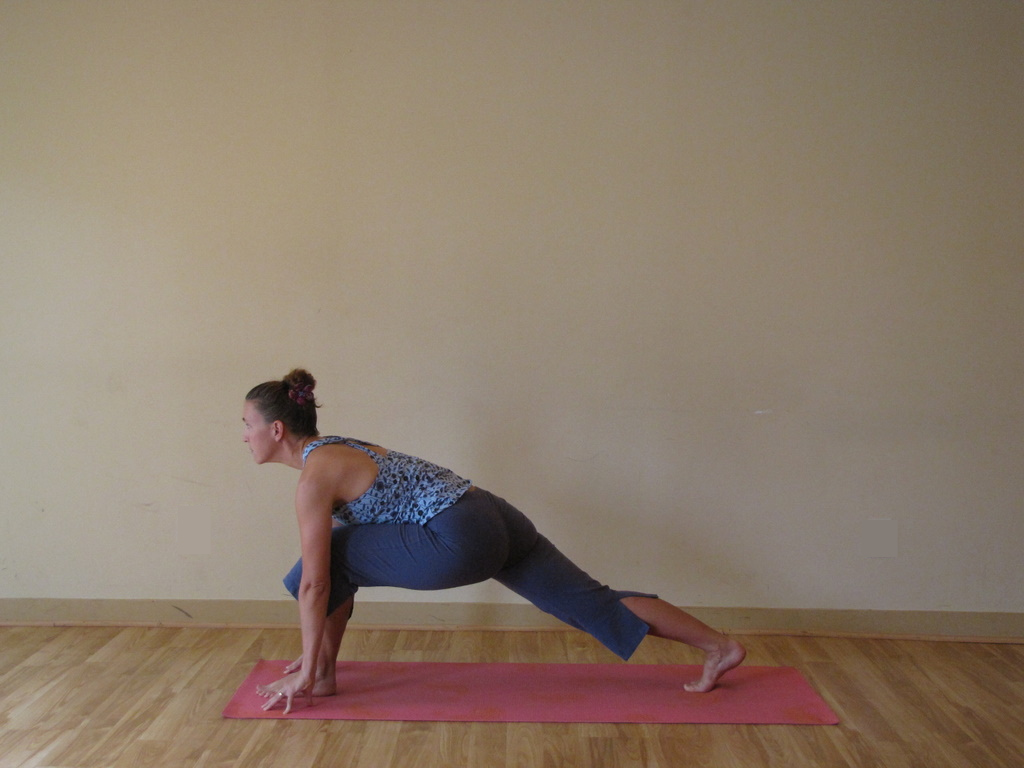 Lunge (right)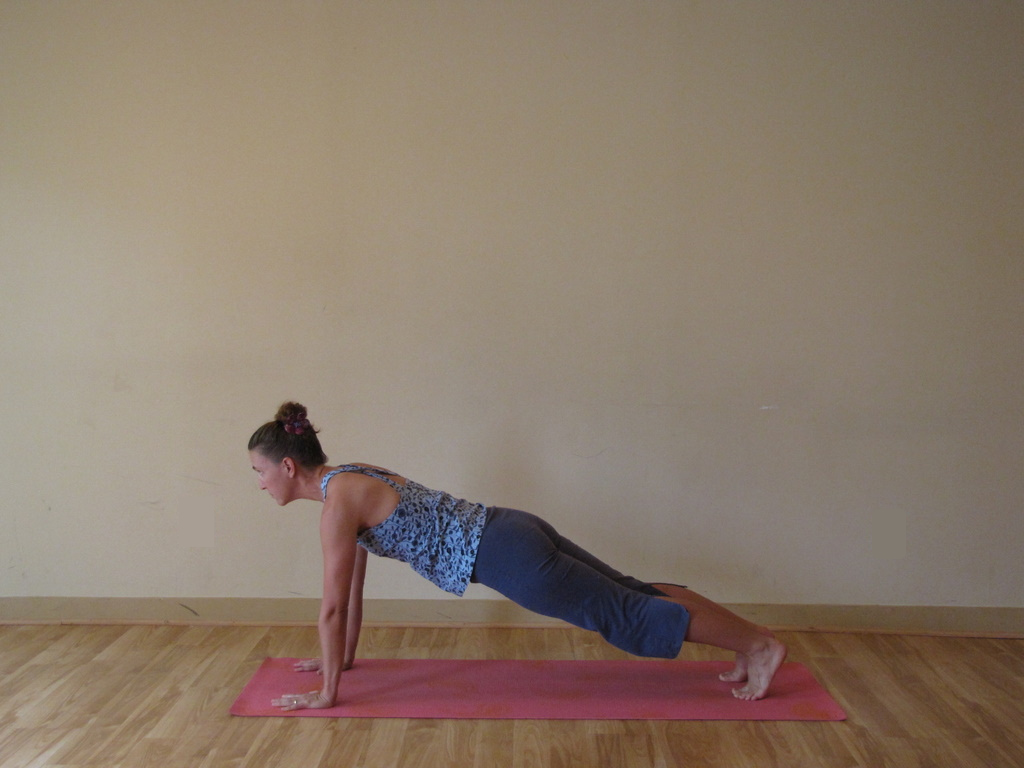 Plank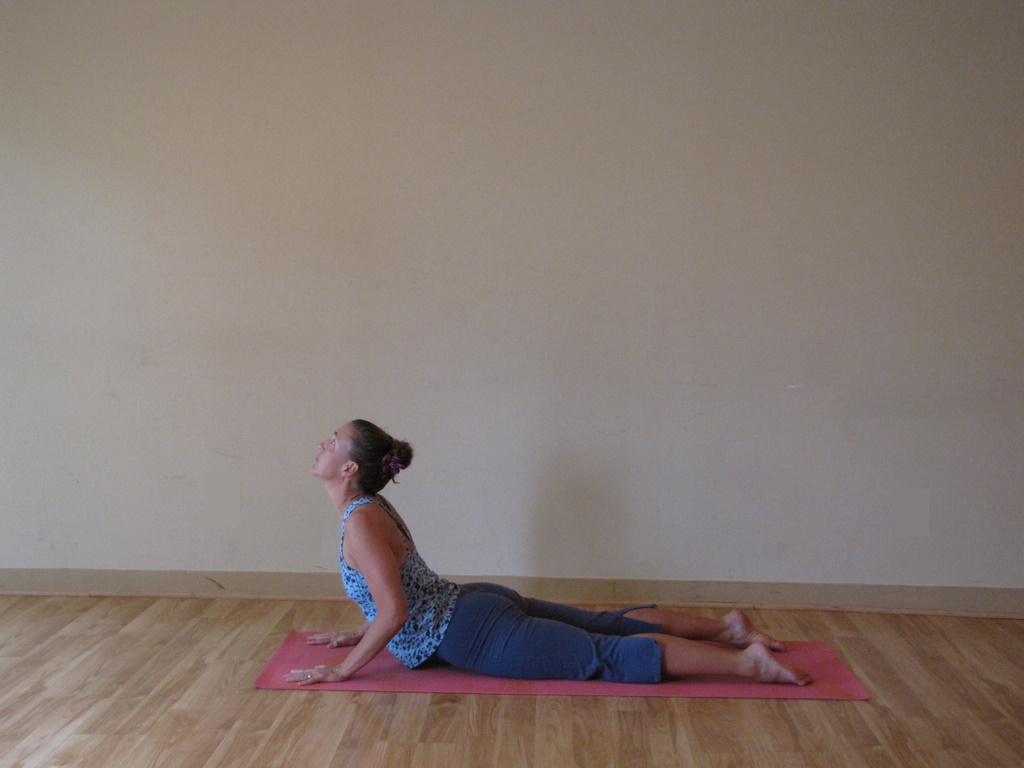 Cobra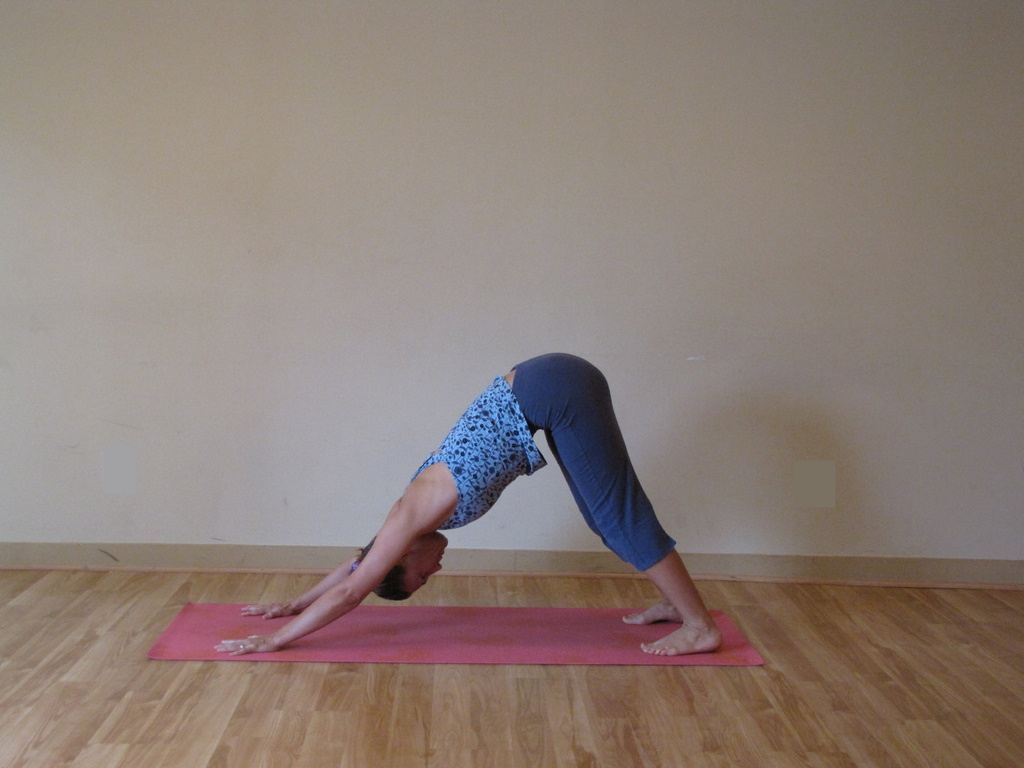 Down dog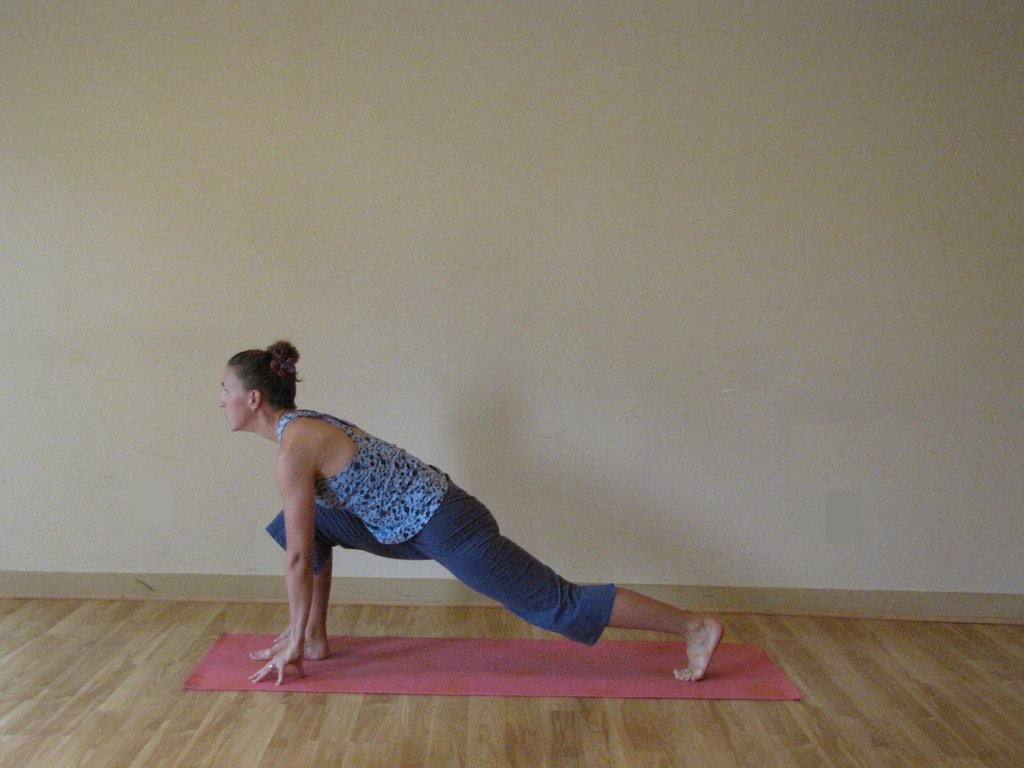 Lunge (right)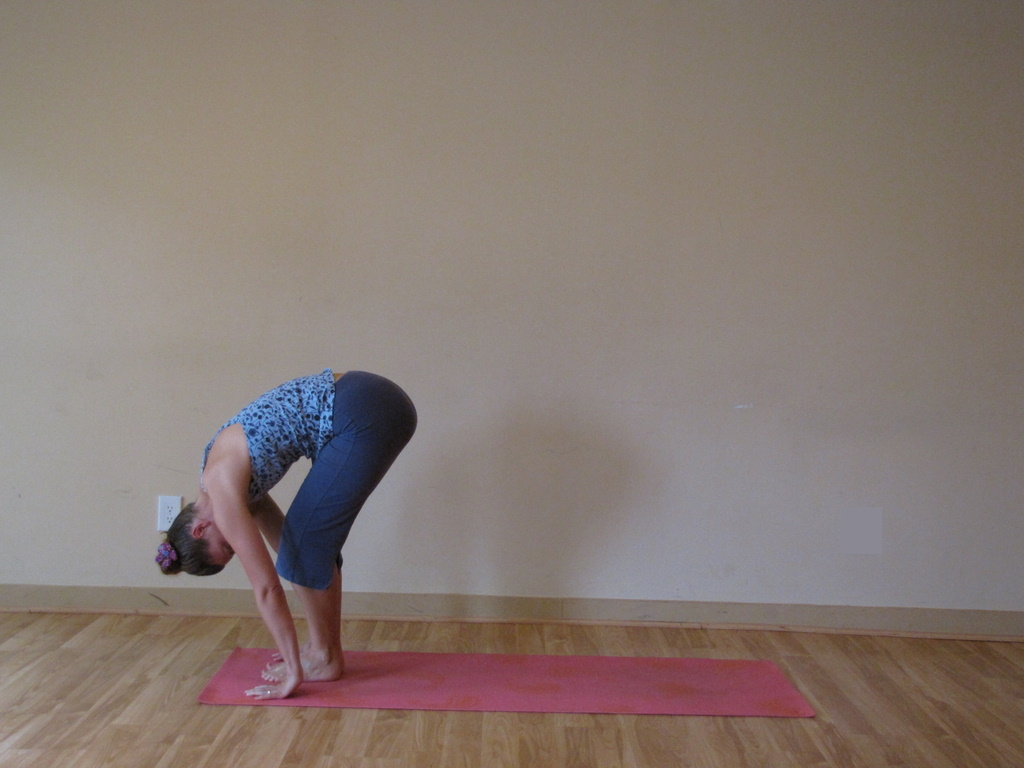 Forward fold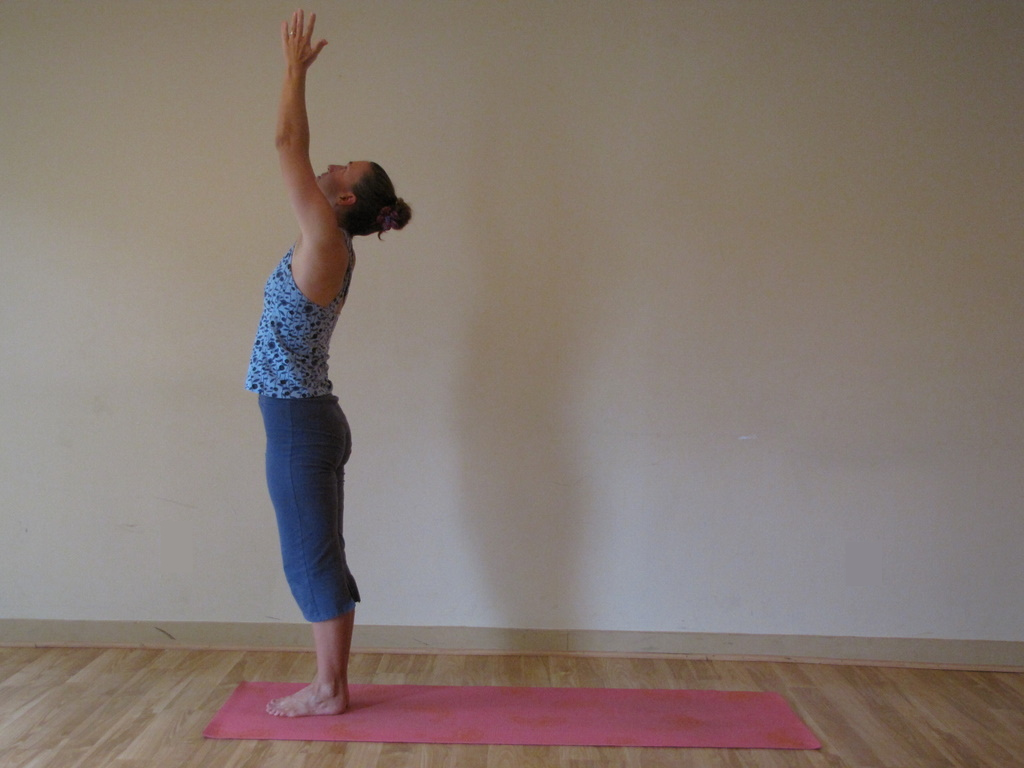 Mountain